To foster a culture with the adaptive and innovative spirit required to drive our clients' success, we've assembled an experienced, entrepreneurial-minded leadership team who inspire us to work together to address the challenges of a constantly shifting commerce world.
BILL DI NARDO
Chief Executive Officer
A Canadian ecommerce pioneer, Bill is the CEO of Pivotree after the merger of Tenzing, Thinkwrap and Spark::red. As CEO of Tenzing, he helped to accelerate the company's evolution and growth as a highly skilled and specialized provider of managed IT services. Bill's investment group, Eventi Capital Partners, initially invested in Tenzing in 2007 and he became CEO of the company in 2015. Bill has extensive experience building high-performance teams and driving rapid revenue growth companies. He is the founder and former CEO of Grocery Gateway, an early leader in the Canadian eCommerce space. After leaving the company, Bill founded Eventi Capital Partners in 2002 as a vehicle to invest in SaaS and web infrastructure services companies. He is a graduate of the Richard Ivey School of Business and was named E&Y's Young Entrepreneur of the Year in 2000.
MO ASHOOR
Chief Financial and Administrative Officer
As a senior finance leader, Mo brings extensive experience though his time working with multiple global organizations and numerous stakeholders. In his role with Pivotree as Chief Financial and Administrative Officer, his responsibilities will include leading all our corporate functions to support the growth of the organization. He will also play a critical role in driving a profitable and sustainable business for our investors. Mo joined Pivotree, most recently from Cox Automotive Canada, where he held the position of Chief Financial Officer; previous to that, he was with Aon Hewitt Canada and Accenture Inc. as the finance leader for the country. He holds a Bachelor of Arts in Economics from Simon Fraser University, and is a designated CPA, CMA. With a comprehensive background working very closely with executive teams across the organization, Mo has established a reputation for being a key business partner.
TED SMITH
Chief Operations Officer
As COO, Ted is responsible for leading Service Delivery and Infrastructure teams at Pivotree. Drawing from over 15 years of executive experience, Ted will direct Pivotree's acquisition strategies, integration of businesses, and global expansion. Ted joined Pivotree from his most recent role as VP of Engineering & Operations at Cogeco Peer 1 (Aptum), where he managed the successful merger of Peer 1 Hosting and Cogeco Data Services and led a comprehensive data center strategy that reduced costs by $3 million. Ted brings to Pivotree his innate ability to solve business challenges, implement process innovation, and cultivate a team relentlessly focused on customer success. His progression of leadership roles includes expertise in Technology Operations, Data Centers, Network Engineering, and Customer Service.
GREG WONG
Chief Revenue Officer
Greg brings more than 20 years of technology and sales leadership experience to his role as Pivotree's Chief Revenue Officer. In a similar role at Tenzing, Greg was responsible for growing the company's addressable market, and led the development of a partnership ecosystem that increased the value proposition of the company's solutions and services. His team included sales, customer success, sales engineering, partner management and marketing. Prior to joining Tenzing, Greg was Senior Vice President of Sales at Stibo Systems and CEO at Heiler Software Corporation, overseeing its acquisition by Informatica.
RAJ ATWAL
Senior Vice President, Sales
Raj brings more than 25 years of international experience in IT, consulting and business development to his role as SVP of sales. Over the last 10 years with Pivotree Raj has been a key member of the leadership team and part of the driving force behind the company's shift to commerce and digital transformation. Under his leadership, he has driven Pivotree to deliver unparalleled support and service to merchants, retailers and brand manufacturers using enterprise ecommerce software platforms and provided a roadmap to support the digital transformation many of Pivotree's clients are undergoing. Working strategically with partners and key ISVs, Raj has built relationships on a foundation that are mutually beneficial, delivering value to customers and partners alike. During his tenure with Pivotree, he has led and built the sales and marketing engine that led to the company's rapid growth, developed and launched product management and partner management functions, and transformed the managed services operations team. Raj holds a BSc (Hons) Information Systems for Business from the University of Wolverhampton, UK.
PETER LUI-HING
Senior Vice President, Product Innovation
Peter brings more than 27 years of leading-edge technology experience to his role as Pivotree's SVP Product Innovation. As a co-founder and Executive Vice President at Thinkwrap, Peter helped provide key technology strategy to help clients achieve their business goals. He specializes in working closely with customers to create unique, forward-thinking architecture that can withstand the changing demands of the commerce marketplace.
JOANNE DESFORGES
Senior Vice President, Professional Services
Joanne is a dynamic leader with over 35 years of I.T. experience across software development and delivery operations. With over 10 years as an executive, Joanne is currently leading the Pivotree's Professional Services team where she provides executive leadership, guidance and stewardship across our delivery organization. Joanne started her career as a junior programmer and understands all aspects of software development, including post-production support. Joanne is fluent in English and French.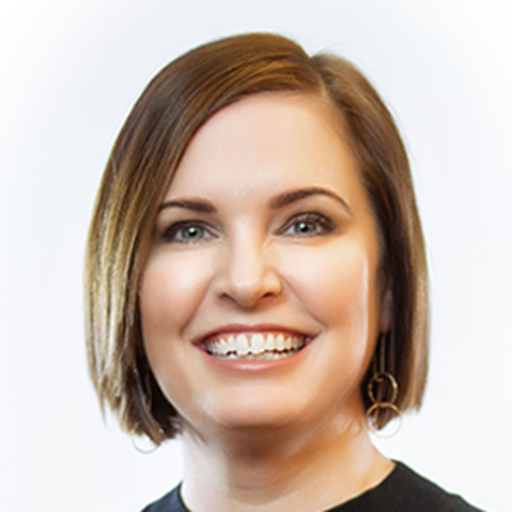 ELIZABETH SCOTT
Senior Vice President, Strategic Account Management
As SVP of Strategic Account Management, Elizabeth brings over 15 years of experience in IT support and service delivery to her role at Pivotree. She leads the Strategic Account Management team in and is integral in delivering a superior level of support to our innovative and leading customers. Previously with HP, Elizabeth joined Pivotree in 2008 to build the Service Desk Team. During her tenure, she has created multiple programs to help drive revenue and client satisfaction, especially during peak periods. Utilizing her expertise in the eCommerce and MDM space, she specializes in building effective and productive working relationships with clients and employees.
JAMES URBATI
General Manager, Commerce
James contributes over two decades of wide-ranging management and consulting expertise to the team. With extensive hands-on change management experience, he's helped nearly 100 tech companies navigate critical transitions. James served as the Vice President of Strategy for Spark::red for more than 4 years, culminating in the merger of the company with Thinkwrap Commerce and Tenzing in 2018 that resulted in the birth of Pivotree.
DEREK CORRICK
General Manager, MDM
Derek Corrick is an experienced Information Management practitioner with an abiding commitment to the success of his customers. As Pivotree's General Manager for MDM, he leads a team dedicated to helping companies leverage their information assets to deliver clear and measurable business results, increase sales, drive enterprise efficiency, and enhance customer experience/engagement – all while reducing business risk. Prior to joining Pivotree, Derek founded and managed successful MDM and Information Management practices at two leading consultancy firms, and served as executive vice president for a major MDM solution provider. His passion spans MDM implementation excellence, change management, business development, and digital transformation.
IRA KAPOOR
Vice President, Talent Management
As Pivotree's VP of Talent Management, Ira works closely with the leadership team to drive impact around key initiatives relating to Talent Acquisition, Management and Development to build a high-performing and motivated workforce. Previously, Ira joined Tenzing in December 2015 with a mandate to bring focus and structure around its talent practices. She holds an MBA in Human Resources and has worked for more than 14 years across some of the leading multinational organizations and in diverse industries, including Banking & Financial Services, Pharma and Technology Enabled Services. During her career, Ira has led and supported transformation efforts and worked with organizations at different stages of their lifecycle. These experiences have added to her subject matter expertise within the Talent domain and enhanced her ability to be a credible advisor. High on her list of current priorities is to build a culture of continuous learning at Pivotree.
JOEL FARQUHAR
Vice President, Technology
Joel brings over 22 years of technical experience working on successful, large-scale enterprise system integration projects. His last 14 years have been dedicated exclusively to delivering B2C and B2B eCommerce solutions to some of North America's largest and most prominent brands. His strong technical leadership and deep understanding of numerous enterprise-grade commerce platforms including SAP Commerce (Hybris), Oracle Commerce (ATG), ElasticPath, Shopify Plus and others allow him to guide clients through the often complex digital commerce technology landscape. As a member of the Pivotree leadership team, Joel oversees the software architecture process and delivery with a strong emphasis on quality, consistency and best practices throughout every project. He is also directly involved with a number of strategic customers as a senior architect and advisor, while contributing to Pivotree's overall business development strategy throughout the sales process.
CHRIS MACLEAN
Vice President, Cloud Operations
As VP of Cloud Operations, Chris brings decades of experience in information technology to his role leading Pivotree's public cloud strategy and service delivery. His tenure with Pivotree also includes serving as Director of Engineering before joining the executive team. Chris began his career as a systems administrator in 1995, enabling businesses in the early days of the Internet. Now, over 20 years later, Chris' passion is helping companies address issues by strategically applying technology for digital transformation and ecommerce success.